Air Cooled Chiller unit, box type air cooled chiller machine, Air Cooled Chiller Refrigeration, Air Cooled Chiller Refrigeration Unit, Air Cooled Chiller Refrigeration Machine, Air Cooled Chiller Refrigeration Equipment: eliminating the need for cooling towers, cooling water pumps, and piping systems that are necessary for cooling water systems, to avoid condenser scaling and water pipe blockage in areas with poor water quality, and to save water resources Among the cold-water air-conditioning equipment products, maintenance and repair are the most economical and simple models.
Box-Type Air Cooling Chilling Equipment:
Use of air-cooled chiller
Plastic industry: accurately control the mold temperature of various plastics processing, shorten the beer-plastic cycle, and ensure the stability of product quality.
Electronics industry: Stabilize the molecular structure of electronic components on the production line, improve the pass rate of electronic components, used in the ultrasonic cleaning industry, effectively prevent expensive cleaning agents from volatilizing and the harm caused by volatilization.
Electroplating industry: Control electroplating temperature, increase the density and smoothness of plated parts, shorten electroplating cycle, improve production efficiency, and improve product quality.
Machinery industry: control the oil temperature of the oil pressure system, stabilize the oil temperature and oil pressure, extend the use time of oil quality, improve the efficiency of mechanical lubrication, and reduce wear.
Construction industry: supplying chilled water for concrete to make the molecular structure of concrete fit the requirements of construction purposes, and effectively enhance the hardness and toughness of concrete.
Vacuum coating: control the temperature of the vacuum coating machine to ensure the high quality of the coated parts.
Food industry: used for high-speed cooling after food processing to adapt it to packaging requirements. In addition, the temperature of fermented food is controlled.
Chemical Fiber Industry: Freeze and dry air to ensure product quality.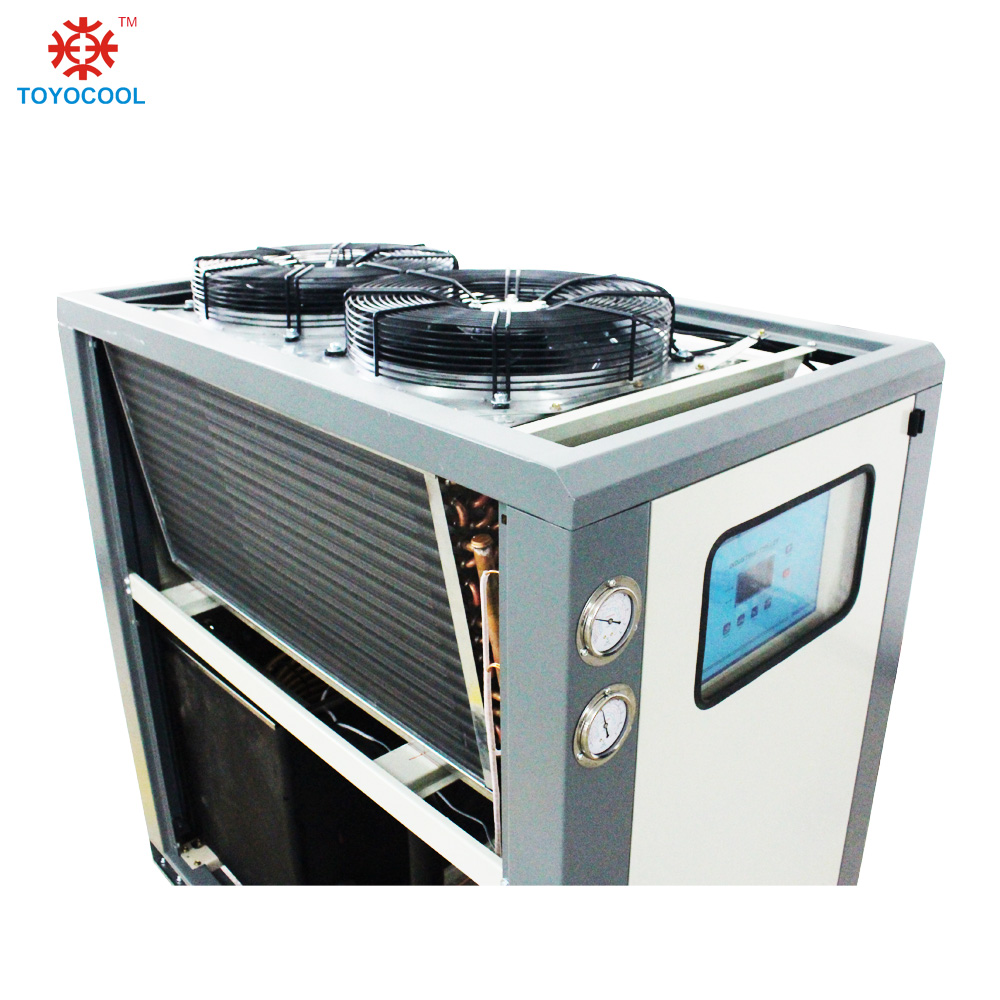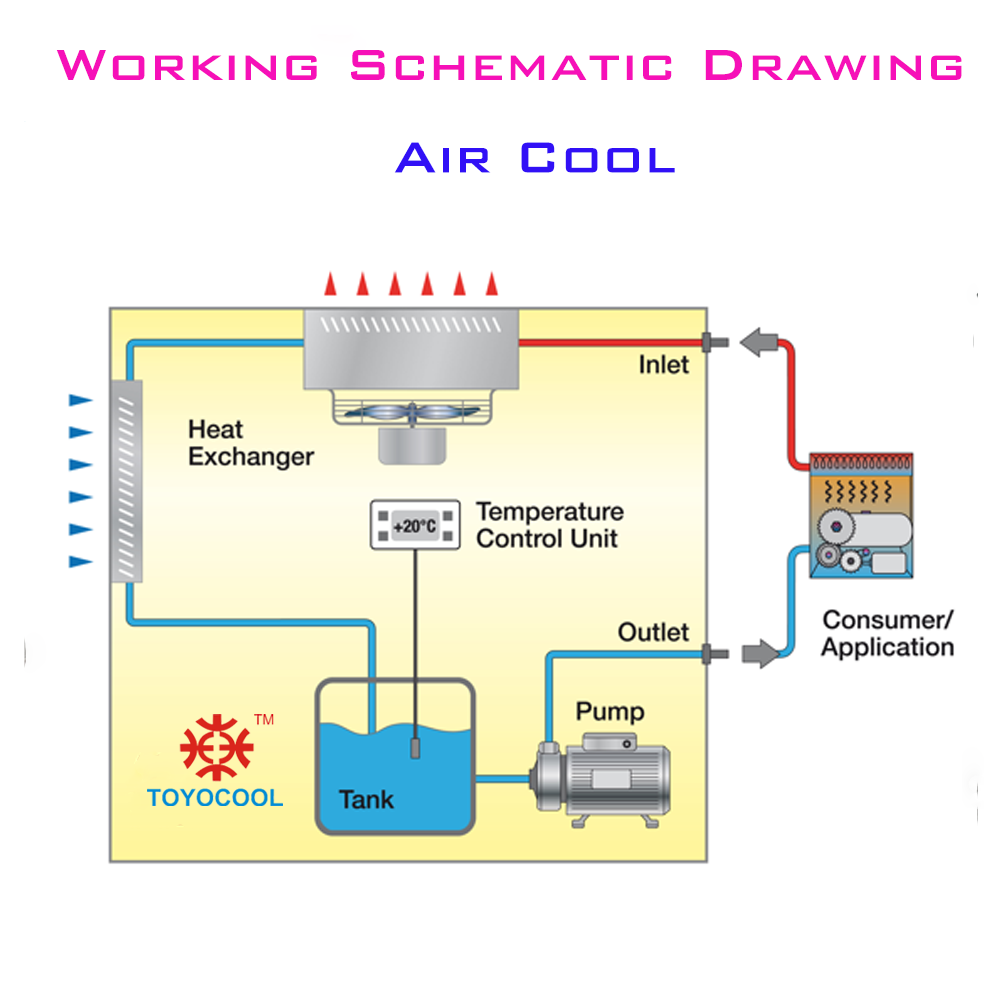 Company Overview
Shenzhen Toyocool Refrigeration Equipment Co., Ltd. was established in 1993 and has 27 years of experience in supplying high-quality products (formerly known as "Shenzhen Toyo Industrial Refrigeration Machinery Equipment Factory"). Refrigeration enterprises, R & D, production and technical services of professional refrigeration equipment, the main products include: screw chiller, air-cooled chiller, water-cooled chiller, low-temperature refrigerator, integrated cooling and heating machine, water-cooled central air-conditioning, cold storage, etc. Widely used in electronics, chemical, food, medicine, new energy and other industries, with a series of hundreds of specifications, solutions can be customized according to customer needs.
The company has a professional R & D team and technical personnel, using advanced foreign production equipment and quality inspection equipment, core components from Europe and the United States, adhere to the German manufacturing philosophy and management model. It has always maintained the leading position in China's refrigeration equipment industry. It has passed ISO9001 and CE certifications. It was listed on the Shanghai Stock Exchange in 2015. In 2018, it passed the Shenzhen high-tech enterprise and national high-tech enterprise certification. Toyocool Refrigeration has always been committed to solving cooling, refrigeration, temperature control and other needs for modern manufacturing, and continuously promoting the development of a better living environment.