Air-cooled chiller, Air Cooling Chilling Equipment, Air Cooling Chiller Machine, Air Cooled Chiller Refrigeration, Air Cooled Chiller Refrigeration Unit, Air Cooled Chiller Refrigeration Machine, Air Cooled Chiller Refrigeration Equipment:condensers exchange heat with air, and the heat storage and thermal conductivity of air are much smaller than water. In order to facilitate heat dissipation, the condenser of the air-cooled unit must have a large heat exchange area, which causes the air-cooled unit to be bulky, about 3-4 times larger than the water-cooled unit of the same cooling capacity, and heavier than the water-cooled unit,Air Cooled Chiller unit,air max chiller,air chiller plant,water to air chiller,air-cooled chiller hvac system.
Box-type Air Chiller Unit:
1. Compressor
Panasonic has the advantages of small size, low noise, large energy, long life, easy operation, etc., reliable and stable high-efficiency quality.
2. Evaporator
The evaporator copper tube adopts internal and external thread type reinforced tube. The surface of the copper pipe is threaded, the outer surface of the copper pipe is smooth, and the cooling effect is good. The evaporator barrel is insulated with a 25mm thick PE insulation board, without condensation, and the loss of cooling capacity is less and the transmission is fast.
3. Condenser
The copper tube is processed into a trapezoidal low-rib tube to enhance the heat transfer ability. The surface of the copper tube is smooth, the water pressure is reduced, and it is easy to clean and maintain.
4. Protection device
The protection system includes: compressor delay start protector, overload protector, high and low pressure protector, temperature control switch, antifreeze switch, fuse plug, electronic time protection safety valve, compressor overheat protector, compressor frequent start protector And abnormal indicator lights to ensure the normal operation of the unit.
5. Control system
High-intelligence PLC, PC-level computer control system, can be used for remote monitoring and control, with multiple functions such as automatic loading and unloading, timing switch machine and recording the cause of failure; simple operation, low failure rate, high safety factor, simple installation, system control can be Instant adjustment, intuitive and reliable.
6, frozen accessories
The frozen parts are selected SPORLAN (USA Poland), ALCO (USA Alcoa), DANFOSS (Danish Danfoss), etc., with excellent performance, safety and environmental protection.
7. Fan
Hangzhou Mart blower has more stable quality, long service life, low noise, high efficiency, rain and snow resistance, high temperature resistance, and its efficacy has not declined for more than ten years, greatly improving the thermal efficiency ratio.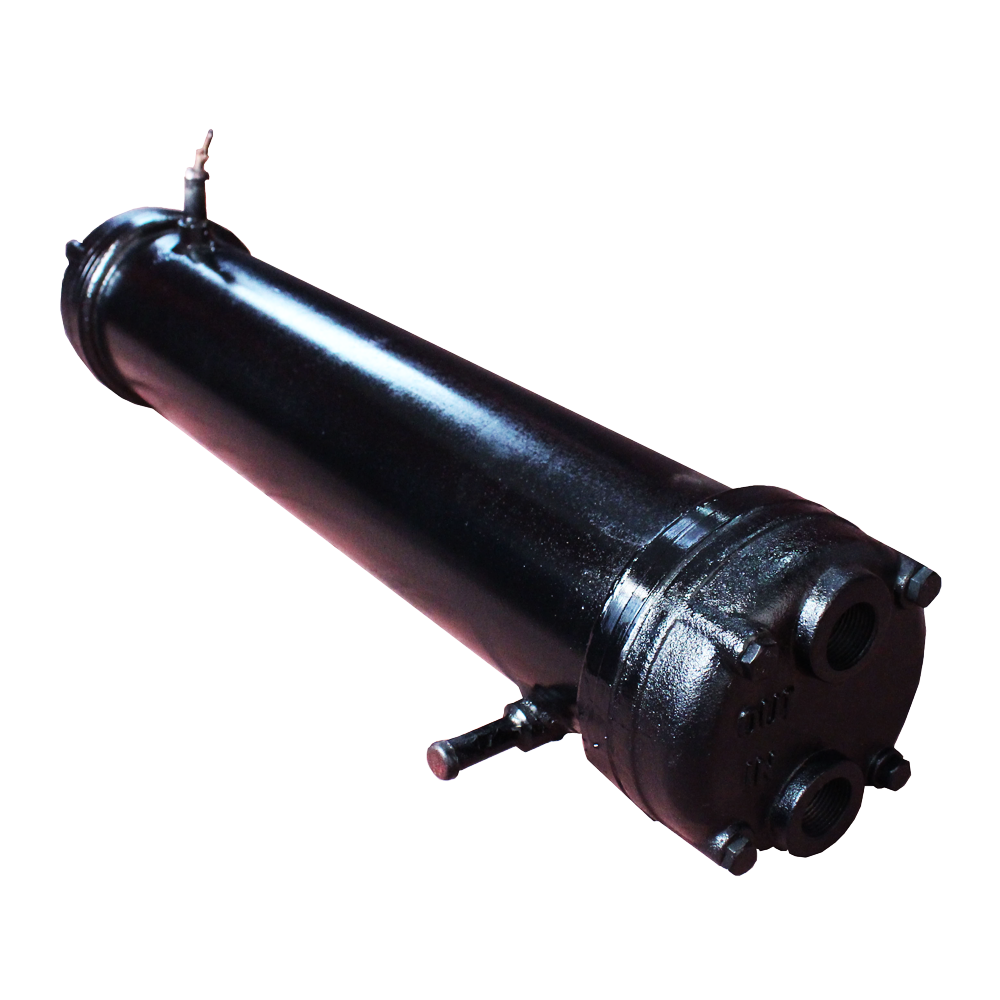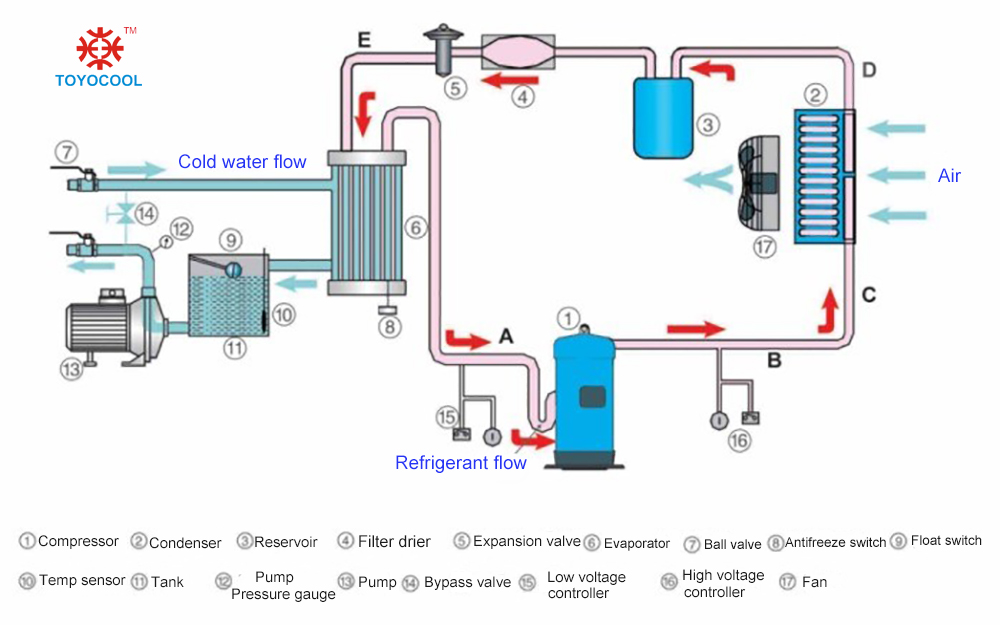 Company Overview
Shenzhen Toyocool Refrigeration Equipment Co., Ltd. was established in 1993 and has 27 years of experience in supplying high-quality products (formerly known as "Shenzhen Toyo Industrial Refrigeration Machinery Equipment Factory"). Refrigeration enterprises, R & D, production and technical services of professional refrigeration equipment, the main products include: screw chiller, air-cooled chiller, water-cooled chiller, low-temperature refrigerator, integrated cooling and heating machine, water-cooled central air-conditioning, cold storage, etc. Widely used in electronics, chemical, food, medicine, new energy and other industries, with a series of hundreds of specifications, solutions can be customized according to customer needs.
The company has a professional R & D team and technical personnel, using advanced foreign production equipment and quality inspection equipment, core components from Europe and the United States, adhere to the German manufacturing philosophy and management model. It has always maintained the leading position in China's refrigeration equipment industry. It has passed ISO9001 and CE certifications. It was listed on the Shanghai Stock Exchange in 2015. In 2018, it passed the Shenzhen high-tech enterprise and national high-tech enterprise certification. Toyocool Refrigeration has always been committed to solving cooling, refrigeration, temperature control and other needs for modern manufacturing, and continuously promoting the development of a better living environment.